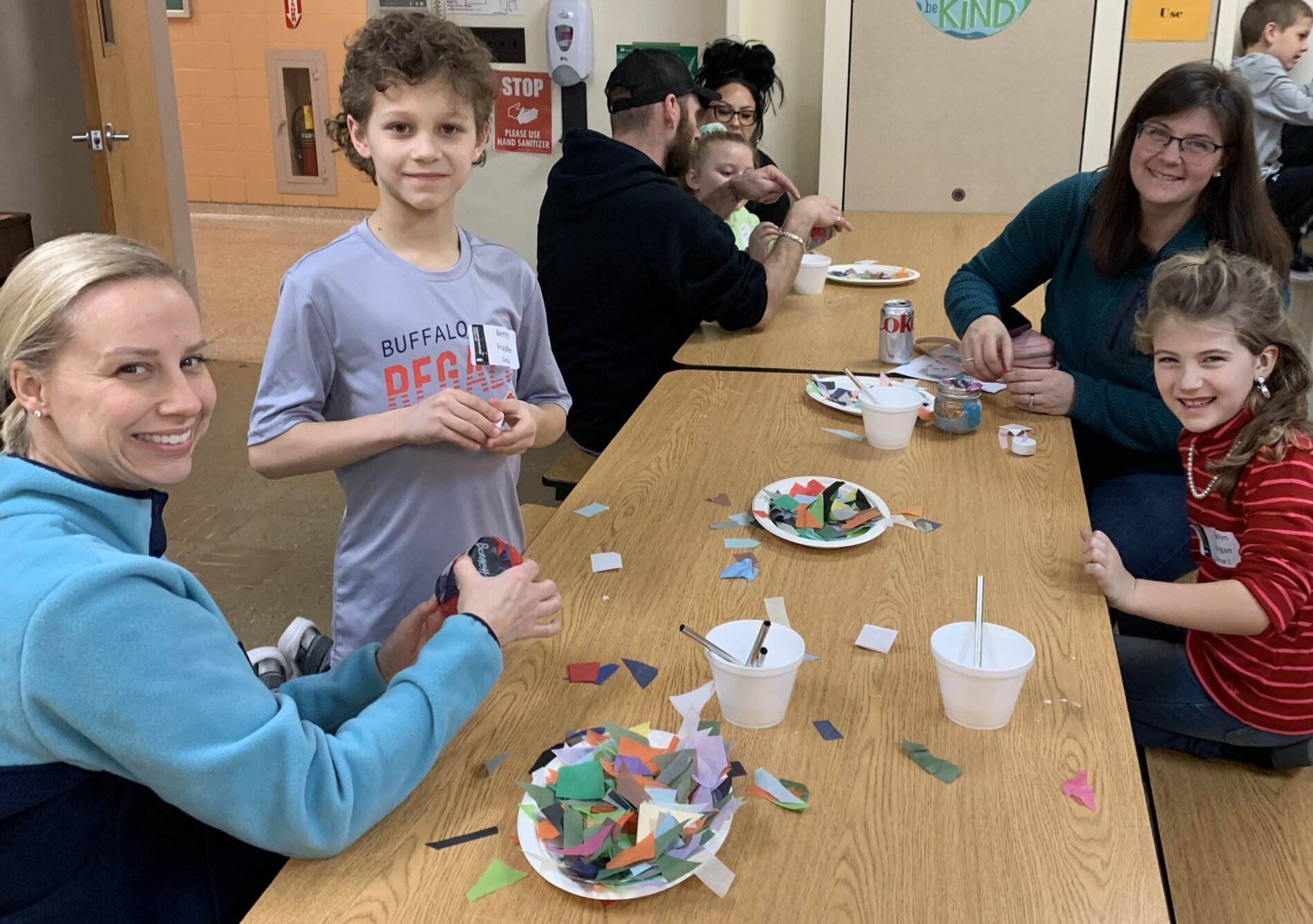 2023-2024 Faith Formation Program information
St. Mary's Parish offers faith formation for students in kindergarten through grade ten. Please take a few moments to read about the different programs being offered. If you have any questions, contact our Faith Formation Office at (716) 683-8564. The faith formation program typically runs from September through April.
Click here for a description of all our Faith Formation programs.
Enroll your family using our online registration form.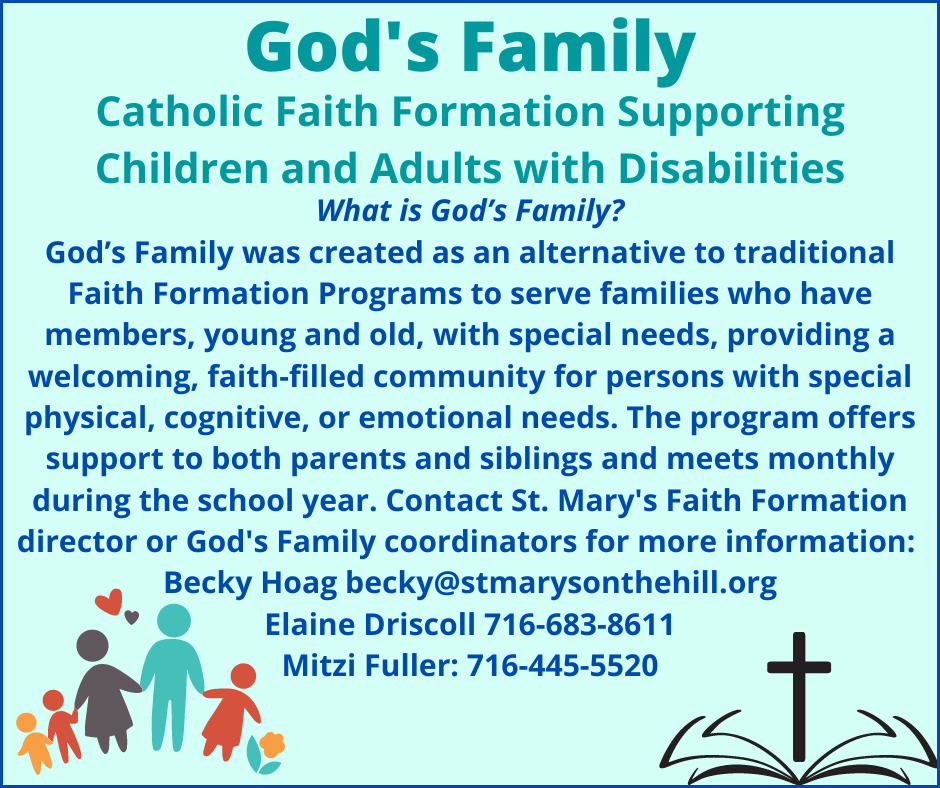 Faith Formation Supporting
Children and Adults with Disabilities
God's Family Brochure 2023 (PDF)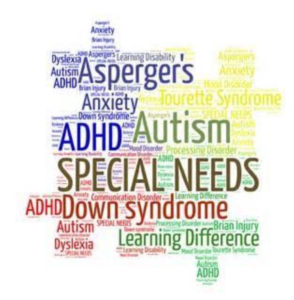 2023-24 Faith Formation Calendar