Family of Parishes
Beloved Disciples of Christ the Lord
As part of the Diocese of Buffalo's Road to Renewal, St. Mary's has been grouped together with five other parishes in our area to form one Family of Parishes. Msgr. Richard Siepka has been named Pastor of St. Mary's, St. Philip's, Our Lady of Pompeii, and St. Mother Teresa of Calcutta, and Moderator of Sacred Heart of Jesus and St. Martha's. Visit our Family Website, pick up a weekly bulletin, and come back to visit this page for updates and announcements. We also invite all parishioners to join us in praying the Prayer for Renewal.
Discover the other parishes in our family
A Message From Our Pastor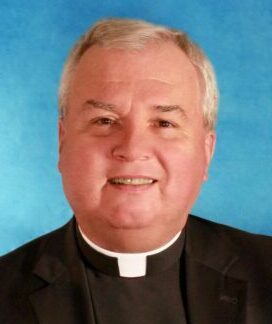 The Latest Message from Msgr. Richard Siepka, Pastor of St. Mary's and Moderator of our Family of Parishes
The people of our Family have voted! After we have counted the ballots for the voting that took place during the first two weeks of Advent, I am pleased to announce that we now have a new name for our Family of Parishes. With over 1,000 ballots cast, the Family of the Beloved Disciples of Christ the Lord was the clear winner carrying over 64% of the votes. With this name chosen, we can move on to building our communications network, which will assist in keeping everyone informed of the activities taking place in our six Parishes and in our Family. We will be putting together a website and an email with frequent updates, among other things. This will allow us to expand the options of how our Family and our Parishes can connect with you and let you know of all the events in our six wonderful Faith communities. I thank everyone for participating in this voting process. In the next few months, we will be revealing an exciting new communications tool that will make clear to everyone the wonderful possibilities that working together as a Family will offer to all who belong to our Parishes. As we continue in these last days of the Advent season and look forward with  great anticipation to celebrating the birth of our Savior, we can now begin to celebrate the birth of our Family and pledge together to strengthen the People of God in our six Parishes and increase the opportunities available for worship, education, and Faith Formation. I thank everyone for their patience in these first few weeks and I promise to you that you will be impressed by the possibilities that our cooperation will allow us to offer to all those who have placed their faith in Jesus Christ and the Catholic Church. I wish you the best for this coming Christmas season and a Blessed New Year for us all!
– Fr. Rich
For more information contact the rectory at (716) 683-6445.