Lancaster New York
Welcome to St Mary of the Assumption Roman Catholic Church
Support St. Mary's with RaiseRight Card Sales
Newsletter
Summer 2023
Volume 14 no. 2
First Friday after 12 noon Mass until 2:30 p.m. in Church
Greif Sharing Meetings
Are you struggling with loss? This supportive group is a place where you can be with people who understand the pain of loss and how you feel.
To sign up or learn more please view the form here.

Faith Formation Registration
Registration is open for our 2023-2024 faith formation year. Please visit our Faith Formation page to view class options and access our online registration form.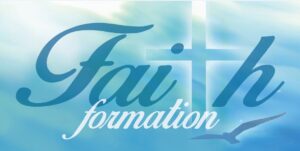 Meet Our Family of Parishes
Visit our Family of Parishes page to meet the other parishes in our Family, find our Family Mass times and confession times, and see our latest Family announcements and events.